Copyright © 2018 Homestead Karting

1 Speeway Blvd | Homestead, FL | 33035 | 305-469-6188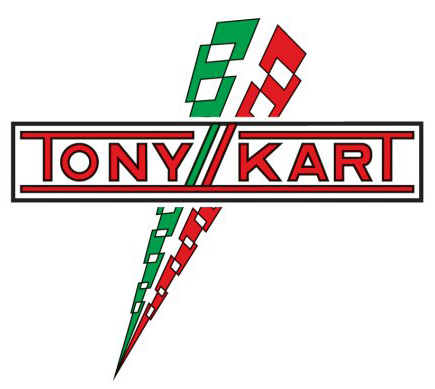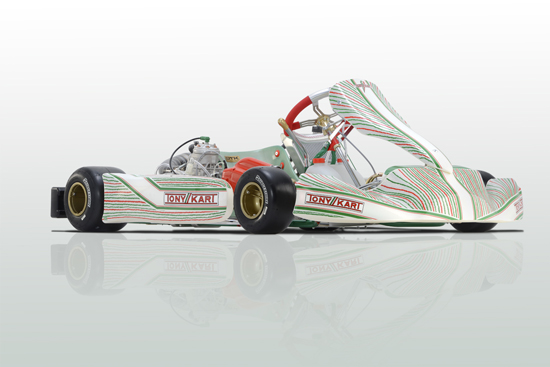 Racer 401 KZ

FRAME MATERIAL: molybdenum chrome steel

TUBES DIAMETER: Ø 30mm

PITCH: 1045

AXLE: Ø 50 with CIK FIA stamp

BRAKING SYSTEM:  BSS with stub axles evolution type and DOT 5.1 lubricant

INCLUDED ACCESSORIES:   magnesium components, MXJ wheels, new exhaust supports, front and rear torsion bars, aluminium pedals evolution type

FAIRINGS: M6 fairings with optional CIK-FIA homologated front spoiler connections - New design stickers kit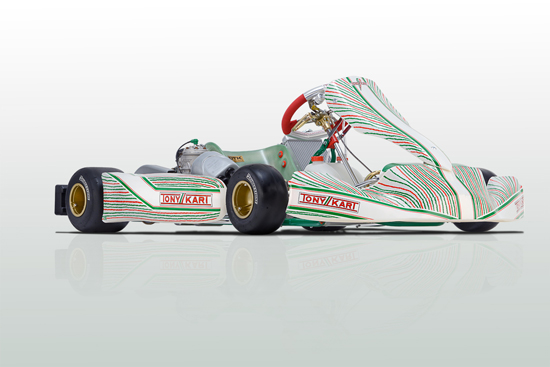 Racer 401 KF

FRAME MATERIAL: molybdenum chrome steel

TUBES DIAMETER: Ø 30mm

PITCH: 1045

AXLE: Ø 50 with CIK FIA stamp

BRAKING SYSTEM:  SA2 - SA3 with brake hoses evolution type and DOT 5.1 lubricant

INCLUDED ACCESSORIES:   magnesium components, MXJ wheels, new exhaust supports, front and rear torsion bars, aluminium pedals evolution type

FAIRINGS: M6 fairings with optional CIK-FIA homologated front spoiler connections - New design stickers kit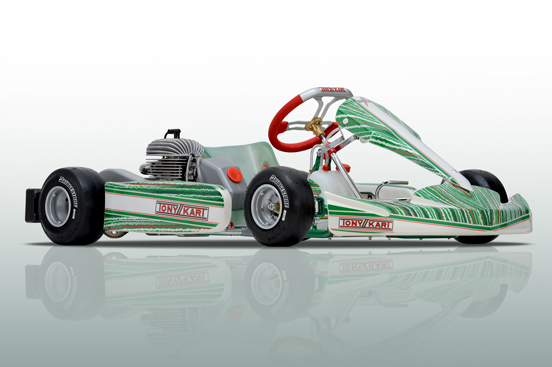 Rookie

ROOKIE is the TONY KART chassis homologated from 2010 to 2014 particularly conceived for international and national categories.

The frame, with a step of 950mm, is equipped with a new column support; thus, ROOKIE's design is more and more similar to the TONY KART's top chassis one.

This support ease the adjustable foot support assembly, a separately-sold OPTIONAL.

The BSM braking system, hydraulically operated, is equipped with a new forged aluminium caliper, improving its mechanical features, with double-fixing braking pads and with a new steel brake disc designed in order to allow a weight decrease, a higher heat dispersion and a better pad cleaning.

The new M5 bodywork and the new M5 rear protection, are based on the well-known M4 side-box, installed on KF and KZ chassis and used in occasion of the major international competitions.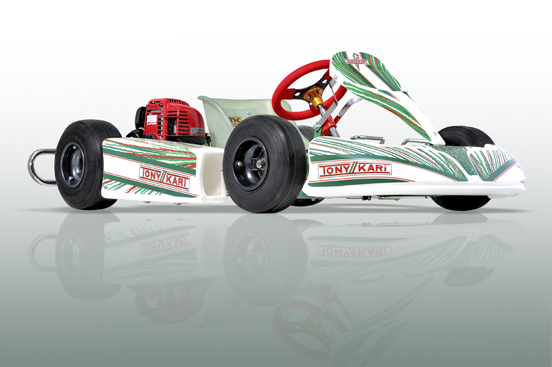 Micro

The name Micro clearly denotes that the renewed model has been created for the youngest drivers, it has been studied and realized in order to satisfy all children's needs.

The Micro has been manufactured paying great attention to every single detail, so that the youngest drives can enjoy themselves in a thoughtless and safe way.

The Micro is provided with apposite systems which allow to adapt the seat place to drivers having a different height. Tony Kart technical department has developed a system of slides which allow to adjust the pedals and the seat with a few easy and fast movements.

Thanks to this systems of adjustments the Micro can be used by the same driver for a long time without any problem. The frame is Ø 25mm and all the components, in aluminium machined by OTK, will be similar to the top model, the RACER EVR. The style is modern and technologic with the WTD Wind Tunnel Design.

The Micro is available with two different engines: the Vortex Micro or Comer C50.